All-In-One Self Publishing Service
We publish your book on Amazon as an
eBook

!
We publish your book on Amazon as a
paperback book

!
We publish your book on Amazon as an
audiobook

!
We Publish Your Ebook on Amazon!

Get your eBook published on Amazon!

We Publish Your Paperback Book on Amazon!

We can publish your book as a paperback book on Amazon.

We Publish Your Audiobook on Amazon!

We can also help you create your audiobook for your book!

You Keep All Your Royalties!

With our done for you service, you keep ALL royalties to yourself for a LIFETIME!
Done for You Ebook/Book/Audiobook Cover Designs Included

We can provide you the graphics and designs for your eBook, paperback, and audiobook.

Have Helped 100's of People!

We have experience helping 100's of people become published authors on Amazon! Click here to see our proof with our publishing company.

Led by a Bestselling Author & Publisher

BJ Min has experience being a bestselling author and publisher on Amazon and will provide the expertise to help you maximize your success with our done for you services.

100% Moneyback Guarantee

If you are not satisfied with our service, just let us within 30 days and we can fully refund your money back and we can part as friends.
Check Out Our Self Publishing System that Reveals How to Self Publish Your Amazon eBook, Paperback, and Audiobook.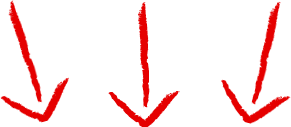 Want to write for our publishing company?
HowExpert is always looking for writers who want to write a quick 'how to' guide about their #1 expertise & get credited as an expert author!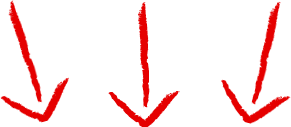 EbookBorn provides a done for you service to help the aspiring author, entrepreneur, freelancer, employee, or just about anyone out there who wants to publish their own dream book one day. We help self publish your own book on Amazon as an eBook, paperback, and audiobook. Plus, you keep all rights and royalties for a lifetime!
We have experience publishing hundreds of eBook/paperback/audiobook online through our own independent publishing company HowExpert.com which focuses on quick 'how to' guides by everyday experts.
We have helped HUNDREDS of real life people become published online.
Your project will be overseen by an experienced self publisher BJ Min (founder of EbookBorn) who is the bestselling author of the book "How to Make Money with Ebooks" and a publisher of 250+ books through his independent publishing company HowExpert.
How Is EbookBorn Services Different?
With our service, you don't just get someone who knows how to do things technically to publish your book.
But you will directly get to work with a real life, Amazon bestselling author BJ Min (and publisher of HowExpert.com) to personally guide you to help self publish your book independently with maximum potential for success. Plus, you get to keep all the royalties for a lifetime.
Build your credibility and expertise in your niche with your own published eBook/paperback/audiobook!
Generate more leads with an eBook/paperback/audiobook and thus increase sales for your overall business!
Get ANY Self Publishing Questions Answered with BJ Min for Your Project
Keep 100% of All Rights & Royalties for Your Amazon Ebook, Paperback, and Audiobook a LIFETIME!
Get Your Book Published as an Amazon Ebook! (DONE FOR YOU AMAZON EBOOK FORMATTING & SUBMITTING SERVICE)
Get Your Book Published as an Amazon Paperback Book! (DONE FOR YOU AMAZON PAPERBACK FORMATTING & SUBMITTING SERVICE)
Get Your Book Published as an Amazon Audiobook! (DONE FOR YOU AMAZON AUDIOBOOK SERVICE)
Get Your Amazon Ebook + Paperback + Audiobook Graphic Cover Designs! (DONE FOR YOU DESIGN COVERS for EBOOK + PAPERBACK + AUDIOBOOK)
Formatting Service – Our formatting specialists format your eBook/paperback/audiobook so it is compatible with the eBook stores.
Cover Design – Our designers create a professional covers so that your eBook/paperback/audiobook stands out in the marketplace.
Submission – Our submission specialists submit your eBook/paperback/audiobook to all the major top retailers such as Amazon.com's Kindle Store, BarnesandNoble.com's Nook Store, Apple's iBooks, and much more.
"BJ was great to work with. He always supported my ideas and gave me as much time as I needed. Thank you for giving me this amazing opportunity to have my own book published - again! I hope to be working with you in the future!"
- Pinar Alsac
"My experiences with this client were wholly positive: from initial contact, through the brief and all the way to completion the job was great fun and hardly felt like work at all. The opportunity to write on a subject that I am passionate about is a rare one and it made for a great first job - I would highly recommend this client to any budding writer, as their brief and support were exemplary."
- Liam Rodgers
"This was a wonderful project to partake in. HowExpert was a tremendous company to collaborate with. They have a stellar reputation here on Upwork, and I can see why. Their representative BJ was very sharp and professional throughout the whole process. He provided blazing fast responses and even gave some of his own unique insight which was both helpful and enlightening. This "How To" book was an absolute treat to create. I have no complaints whatsoever about any aspects of this assignment. Thank you to the folks at HowExpert for giving me an opportunity to hop on board with such a special type of job. I truly appreciate it."
- Kristopher Trujillo
"Everything went super well! They were understanding and willing to work around my particular situation. I'm so happy with the results! Got to get published and hopefully make a difference in the life of others. I would highly recommend them." Nephi Ginnett
"I was very pleased with my experience with this client. Their instructions and expectations were clearly communicated. The client responded quickly to any questions or comments that I had. Payment was quickly released after I delivered my content. I'd be happy to work with this client again." (John Longsworth)
"Mr. Min was very clear about his expectations, responded quickly to my messages, and was extremely efficient in terms of turn-around. I would recommend working with him." Jody Cummings
"He explained very clearly everything he wanted and it was a pleasure to work with BJ Min." Miguel Ferraz
"BJ Min is a wonderful client to work for. He has clear expectations and very good in regard to communication. Once I clear a few projects off my plate, I would like to work for him again." Karen Burkey
"Clearly communicates, reasonable expectations and very easy to get a hold of." Andrew Pourciaux
"They were clear about their expectations and they were very flexible. I would like to work with them again." Heather Clark
"BJ was, in a word, AWESOME to work for. Very reasonable deadlines, and the freedom to write well with little oversight, allowing me to take the project to a level that I would otherwise not have been able to. I will HAPPILY write for his business again, and highly recommend him to anyone." Steven Yoder
I absolutely loved working with Hot Methods. They laid out everything I needed to know prior to accepting the job. I set my deadline. Once I turned in my work, I was asked to edit 2 things in my project and once I turned that back in it was accepted within the hour. I would recommend this company.
"An excellent experience. If you enjoy writing eBooks this is a great project. BJ Min paid quickly once the project was complete." Katie Z
"This is an excellent employer who allows the writer plenty of space for creativity. The client is also helpful and responsive." Brenda Brown
"Great client!" Christy P
"Excellent experience! It was a fun job." Amy Flanders
"Wonderful experience, would love to work with this client again!" Melissa Hayden
"Great client! He was reasonable and available upon request." Natalie Fahey
"BJ is fun to work with. He is thoughtful, patient, and open-minded. Overall, fun project!" Candice L
"I am thankful for the creative freedom on this project and the client's quick communication. Would love to work with them on another project." Joshua Klajnowski
"Excellent client with great communication skills. Thanks!" Dena Gray
"I really enjoyed doing this project and would recommend this employer." Essie Thorn
100% Satisfaction Guarantee

100% Satisfaction Guarantee
If you are not satisfied with our done for you service, just let us know within 30 days and we will provide a refund and we can part as friends. Our mission is to publish your dream book, build your credibility as an expert in your field, and grow your overall career or business for the long run.
Choose a Package to Publish Your Book!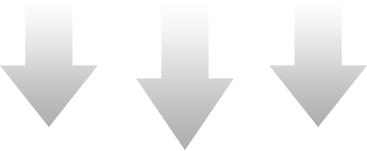 If You Have Questions Getting Started, Contact Us at support@dreampreneur.com
Copyright www.EbookBorn.com | support [at] dreampreneur [dot] com